57th New York Antiquarian Book Fair

From March 9 – 12, 2017 the Park Avenue Armory will be a mecca of rare and historical books
By Sarah Emily Gilbert
Bibliophiles rejoice – as of March 9, 2017 the Park Avenue Armory in NYC will be converted into the distinguished New York Antiquarian Book Fair. This year's event, presented by The Antiquarian Booksellers' Association of America (ABAA), will feature over 200 international exhibitors of rare books, maps, illuminated manuscripts, photographs, ephemera, and more. With items ranging from Albert Einstein's toys to the First Edition copy of Adventures of Huckleberry Finn by Mark Twain, the fair will interest everyone from a seasoned collector to a literary novice. Preview tickets are $50 and include a return visit. Daily tickets range from $10-$25, both of which can be purchased here. The Preview Night is Thursday, March 9, 5 p.m. – 9 p.m. Open Hours are Friday, March 10, noon – 8 p.m.; Saturday, March 11, noon – 7 p.m.; and Sunday, March 12, noon – 5 p.m. Discovery Day will be held from 1 p.m. – 3 p.m. on Sunday, where guests can bring up to five items of their own for free appraisals and expert advice. Below, are highlights from this year's fair.
Andy Warhol Signed Tape; Schubertiade Music & Arts
Original cassette tape, autographed by Andy Warhol, of a 1977 interview with Warhol conducted by a journalist for Australian Women's Weekly. Together with a clipping of the article that resulted, about Warhol's new "Athlete Series."
Bible; Antiquariaat De Roo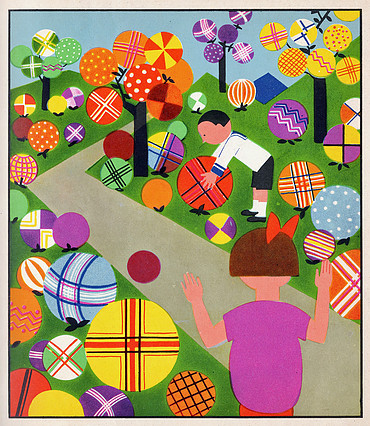 Sandor Bortnyik; Pierre Coumans
The only children's book by the Hungarian Avant-Garde artist and one of the most desirable 20th century children's books.
Dorothy Dandridge; Royal Books
Photograph of Dorothy Dandridge on the set of the 1954 film "Carmen Jones." For the role, Dandridge became the first African American to receive a nomination for Best Actress, and the film was nominated for another Academy Award and the Palme d'Or as well. Photographed by famed Hollywood photographer Bob Willoughby, with his stamp to the verso.
Einstein Toys; Seth Kaller, Inc.
The blocks are comprised of approximately 160 composite quartz sand, chalk, and linseed oil blocks in red, limestone and slate gray, in various sizes and shapes, together with three or more sets of building plans, all contained in two wooden boxes.