Big Buzz for Jersey City's Razza Pizza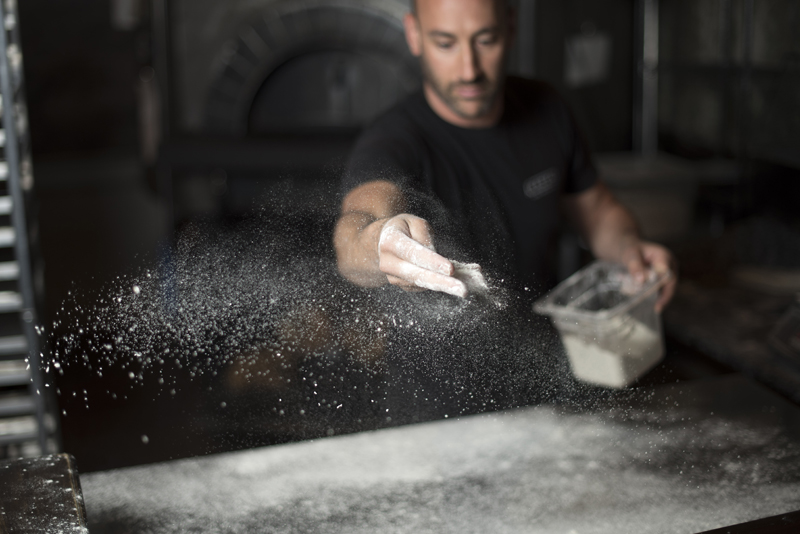 By Doug Wallack
In early September, a glowing three-star review from New York Times restaurant critic Pete Wells vaulted the Jersey City pizzeria Razza Pizza Artigianale to new heights of acclaim. Dan Richer, who opened Razza in 2012, is no stranger to critical accolades; in its first five years of operation, Razza won over the Star-Ledger, and a video by food. curated highlighting Richer's meticulous use of gently fermented butter and naturally leavened bread attracted the attention of Eater and even the New York Times itself. In August of this year, NJ.com named Razza one of the top ten pizzerias in the state.
But in his New York Times review, Wells went even further, declaring Razza "the best pizza in New York" — to the certain dismay of a great many pizzerias actually located in New York. Wells waxed eloquent about Richer's "buttery" water buffalo mozzarella, his focus on New Jersey produce, the mild sweetness of the margherita sauce.
Of all restaurant critics in the country, Wells arguably wields the most clout. In a New Yorker profile of Wells, writer Ian Parker quotes former restaurant critic Craig Claiborne as saying "It burdened my conscience to know that the existence or demise of an establishment might depend on the praise or damnation to be found in the Times." Claiborne wrote for the Times in the '60s, but the dynamic today is much the same, with New York's finest restaurants jockeying for the paper's praise and high ratings. (The star rating system ranges from zero to four.)
Wells's review of Razza has been a windfall for the pizzeria. "It's been crazy," Richer told New Jersey Monthly, reflecting on the striking uptick in business and attention. "[It] is a blessing, but also ups the ante," he added.