Chill Cryotherapy Expands in Westfield
By Taylor Smith 
Westfield's premier cryotherapy center, Chill Cryotherapy, has announced its expansion into an adjacent storefront at 327 South Avenue West in Westfield, N.J. The business offers customized protocols for specific health and wellness concerns, such as weight loss, muscle recovery, anti-aging, and chronic pain. 
Cryotherapy is a relatively new treatment to the United States, but has been readily offered in Europe for the past 40 years to accelerate general healing and recovery. The three-minute treatment involves entering a cryotherapy machine where chilled air is set to -235 F to -270 F. The head and neck are exposed, while the rest of the body is misted with chilled air and vapor.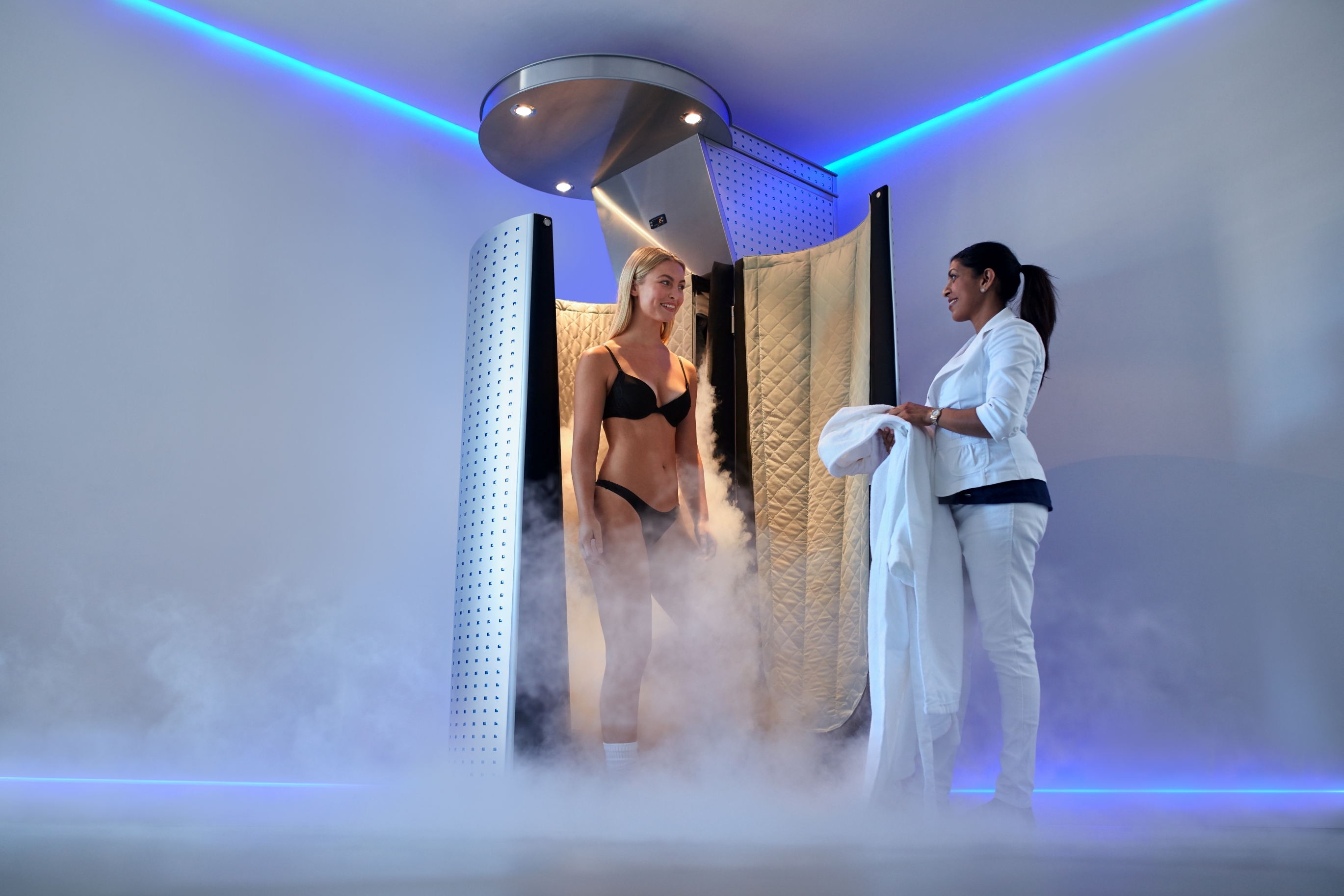 Post treatment, clients are able to hop onto an exercise bike to accelerate the re-heating process. The experience is reported to reduce inflammation and expedite detoxification. Patrons frequently report reduced pain, and improved mood, mobility, and sleep. One, three-minute session burns 500 to 800 calories and results in a boosted metabolism for much of the rest of the day. In this way, Chill Cryotherapy may promote general weight loss efforts. For those suffering from chronic pain, cryotherapy significantly decreases inflammation is tissues, joints, and muscles. It also reduces pain and swelling, and improves blood circulation and oxygenation. 
Local Cryotherapy and Cryofacials are two other services offered at Chill Cryotherapy that involve targeted cryotherapy treatments. With Local Cryotherapy, a fine mist of chilled air vapor is applied to specific parts of the body for three to five minutes. More efficient, powerful and comfortable than "icing," Local Cryotherapy may combat cellulite and fat deposits. 
Cryofacials involve -240 F air vapor being applied to the face, neck, chest and/or scalp to stimulate collagen production and improve blood flow and circulation. The Cryofacial is known to counteract skin conditions such as psoriasis, dermatitis, and eczema. 
For a complete description of services offered at the Westfield location, visit http://chillcryotherapy.net/services/ or call 908.228-5711.