Hackensack University Medical Center Joins Bergen County Stigma-Free Movement, Recognizes Mental Health Month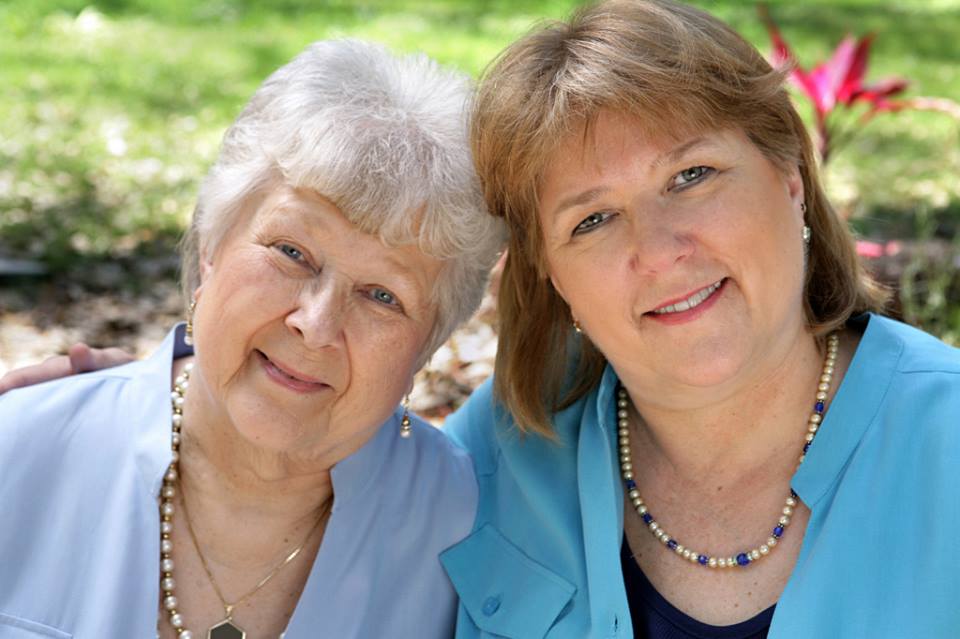 Hackensack Meridian Health Hackensack University Medical Center is pleased to join the Bergen County Stigma-Free Campaign, a county-wide program which aims to reduce the stigma associated with mental illness, as the medical center recognizes Mental Health Awareness Month.
"We are proud to join the Bergen County stigma-free movement and declare Hackensack University Medical Center a Stigma-Free Zone," said Ihor S. Sawczuk, M.D., FACS, president of Hackensack University Medical Center.
Nationwide, over 43 million Americans – one in five adults – suffer from a mental health condition. In New Jersey, nearly a million adults are affected by a mental health issue.
"Mental health and substance use issues affect so many people across our communities. As a stigma-free hospital, we hope to raise awareness around mental health, reduce the stigma associated with the disease and encourage those who are affected to seek services and feel supported," Dr. Sawczuk said.
"We as clinicians must begin by taking care of ourselves first. Residents are one of the most at-risk groups, and we must lead by example to destigmatize mental health within our own health organizations, demonstrating to our patients that it is okay to speak out and ask for help," said Magdalena Spariosu M.D., interim chair of Psychiatry and Behavioral Medicine at Hackensack University Medical Center.
Hackensack University Medical Center has recently formed a Physician Wellness GMEC subcommittee co-chaired by Dr. Spariosu and Burton Surick, M.D., surgeon at Hackensack University Medical Center.  Through this committee, they are designing a program to support residents by creating an environment of wellness. The goal is to provide residents with a positive physical and mental environment, reduce the risk of burnout and more importantly, suicide.
Hackensack University Medical Center is home to the Debra Simon Center of Integrative Behavioral Health and Wellness, located within the HackensackUMC Fitness & Wellness Powered by the Giants. The nationally recognized behavioral health center offers an integrative psychiatry approach that incorporates health and wellness, along with more specialized methods, to treat the spectrum of behavioral health disorders. The center works with individuals of all ages to create a patient-centered treatment plan.
"At Hackensack University Medical Center, we understand that we must treat not only a patient's mind, but their body and soul. Physical activity, well balanced diet and stress reduction methods are critical components to one's overall health and well-being. Our goal is to optimize our patients' mental health through an integrative approach," explained Dr. Spariosu.
In addition, the medical center provides 24-hour access to behavioral health services.  The hospital is home to a 24-bed inpatient medical psychiatric unit that provides high-quality, patient-centered medical care, along with innovative behavioral health services, including recreational and exercise therapeutic programs, nutritional counseling, yoga, music therapy, pet therapy, group therapy and art.  The psychiatric inpatient unit has earned the Gold Seal of ApprovalTM from The Joint Commission in the management of depression.
The medical center has adopted an innovative team-based approach, incorporating behavioral health assessments across other departments, specifically neurology, trauma, pediatrics and obstetrics, where mental health issues are more likely to arise. "Every time we treat a patient, regardless of specialty, we should be evaluating their mental health, ensuring an integrative approach to their treatment plan," added Dr. Spariosu.
Hackensack University Medical Center is partnering with local communities to combat the opioid epidemic. This past April, the medical center hosted a public forum with New Jersey Attorney General Gurbir S. Grewal and New Jersey Health Commissioner Dr. Shereef Elnahal, along with Hackensack University Medical Center physicians Michael A. Kelly, M.D., chair, Department of Orthopaedic Surgery and Sports Medicine and chair, Department of Physical Medicine and Rehabilitation and Jerry Joseph, M.D., psychiatry specialist. The public forum was designed to support nurses, educators, parents and others who work with children, sharing best practices for prevention and management.
"It is critical we educate the public, specifically those working with children, on the opioid crisis that is plaguing our communities," said Dr. Joseph. "At Hackensack University Medical Center, we are committed to working with our community partners to raise awareness around the risks and signs of opioid abuse, providing people with the tools and resources they need to help combat this deadly epidemic."
About Hackensack Meridian Health Hackensack University Medical Center
Hackensack Meridian Health Hackensack University Medical Center, a 781-bed nonprofit teaching and research hospital located in Bergen County, NJ, is the largest provider of inpatient and outpatient services in the state. Founded in 1888 as the county's first hospital, it is now part of one of the largest networks in the state comprised of 33,000 team members and more than 6,500 physicians. Hackensack University Medical Center was listed as the number one hospital in New Jersey in U.S. News & World Report's 2017-18 Best Hospital rankings – maintaining its place atop the NJ rankings since the rating system was introduced. It was also named one of the top four New York Metro Area hospitals. Hackensack University Medical Center is one of only five major academic medical centers in the nation to receive Healthgrades America's 50 Best Hospitals Award for five or more years in a row. Becker's Hospital Review recognized Hackensack University Medical Center as one of the 100 Great Hospitals in America 2018. The medical center is one of the top 25 green hospitals in the country according to Practice Greenhealth, and received 24 Gold Seals of Approval™ by The Joint Commission – more than any other hospital in the country. It was the first hospital in New Jersey and second in the nation to become a Magnet® recognized hospital for nursing excellence; receiving its fifth consecutive designation in 2014. Hackensack University Medical Center has created an entire campus of award-winning care, including: the John Theurer Cancer Center; the Heart & Vascular Hospital; and the Sarkis and Siran Gabrellian Women's and Children's Pavilion, which houses the Joseph M. Sanzari Children's Hospital and Donna A. Sanzari Women's Hospital, which was designed with The Deirdre Imus Environmental Health Center and listed on the Green Guide's list of Top 10 Green Hospitals in the U.S. Hackensack University Medical Center is the Hometown Hospital of the New York Giants and the New York Red Bulls and is Official Medical Services Provider to The Northern Trust PGA Golf Tournament. It remains committed to its community through fundraising and community events especially the Tackle Kids Cancer Campaign providing much needed research at the Children's Cancer Institute housed at the Joseph M. Sanzari Children's Hospital. To learn more, visit WWW.HACKENSACKUMC.ORG.