Mike's Seafood and Dock Restaurant: Sea Isle's Family Tradition Since 1911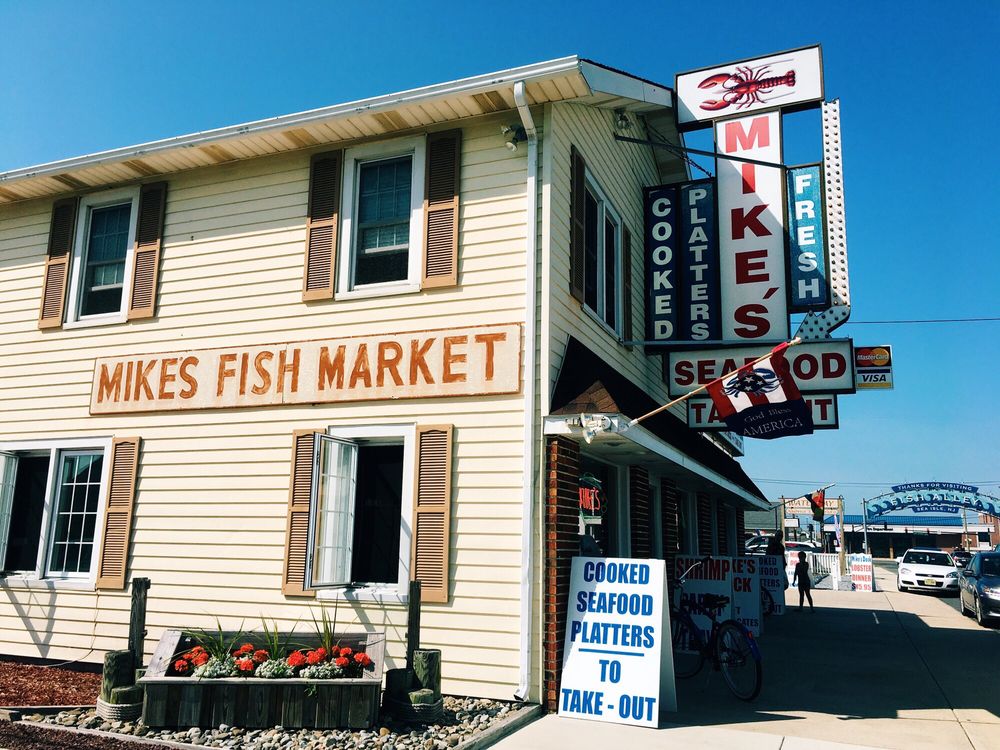 By Taylor Smith 
Located south of Ocean City and just north of Stone Harbor and Avalon, Mike's Seafood and Dock Restaurant has been a Jersey Shore staple in Sea Isle City since 1911. 
Open Monday through Thursday from 9 a.m. to 9 p.m. and Friday through Sunday from 9 a.m. to 10 p.m., Mike's is a favorite for its year-round hours. With the slogan, "The only thing we overlook is the water," Mike's offers delicious seafood dishes for eat in or takeout. In addition to the enormous daily menu, the evening Dock Specials change weekly and may include Free Mussels Monday, Clam Night on Wednesday, and Single Lobster Dinner on Friday accompanied by corn, baby red potatoes, cole slaw, drawn butter, and a fresh lemon wedge. Patrons should check the chalkboard when they enter the restaurant for the Fresh Catch of the Day.
Red and white clam chowder is always offered, along with Lobster Bisque and Mike's Famous Homemade Crab Chowder. Decadent fried starters are the Lobster Mac & Cheese Balls, Old Bay Fries, Beer Battered Shrimp, and Calamari Rings with fresh marinara. Fresh grilled fish is available as a sandwich or a platter. All sandwiches are served on a fresh-baked kaiser roll with lettuce, tomato, and cole slaw. The Long Island Oyster Sandwich is served on a potato roll with lettuce, tomato, and cole slaw. The unusual lunchtime hoagie specials, such as Fried Jersey Flounder Hoagie, Sautéed Gulf Shrimp Scampi Hoagie, and Golf Grouper Parmesan Hoagie are served on an Italian hoagie roll with lettuce, tomato, cole slaw, and Mike's Old Bay Fries. 
On the dinner menu features a host of selections including fresh sautéed fish, pasta specials, steamed crab leg platters, char grilled fish and steak, lobster, and more. Visitors can add a baked potato, steamed veggies, corn on the cob, rice, and other savory and/or vegetable sides to their entrees. 
The rotating Mike's Seafood takeout menu can be viewed online at https://www.mikesseafood.com/take-out-menu. 
For more information, call 609.263.3458. 
Mike's Seafood and Dock Restaurant is located at 4222 Park Road in Sea Isle City, N.J.