New York's PQR Square Pizza is a Roman Import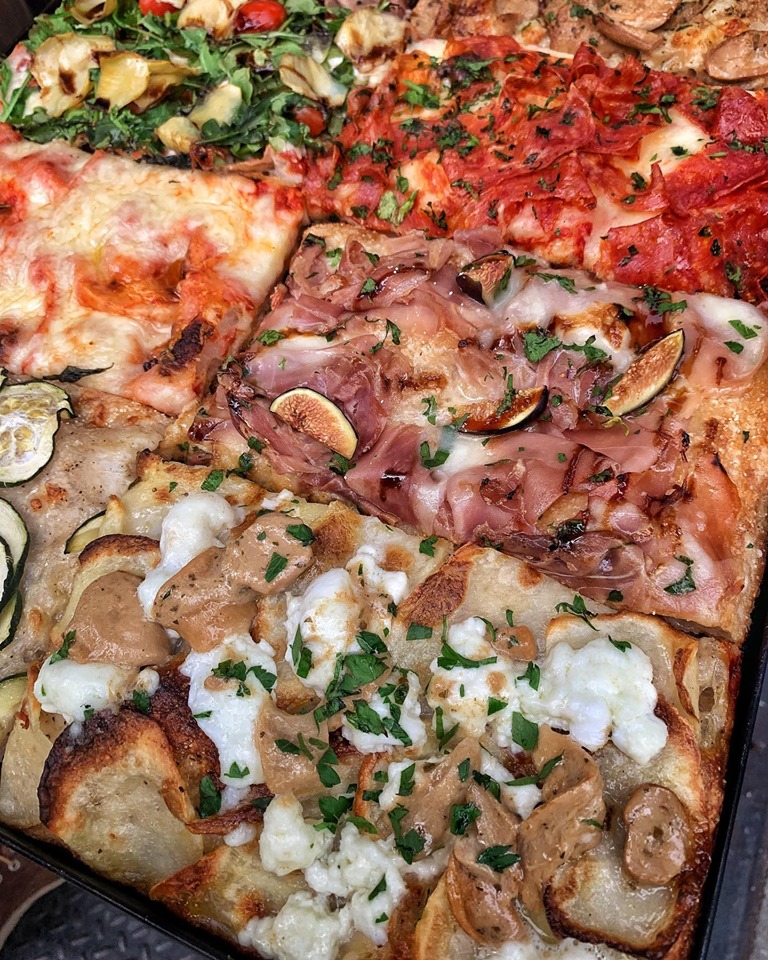 By Taylor Smith 
Pizza in New York City is a hotly-contested subject, as everyone has their favorite. However, a Roman-style import on the Upper East Side is winning over new fans for its airy, crispy, square pies. 
PQR (Pizza Quadrata Romana), at 1631 2nd Avenue, uses "high hydration and long fermentation" to create a chewy, delightful pie crust that is based on the pizza of Rome. The mastermind behind PQR is Angelo Iezzi, who also happens to be president of the Associazione Pizzerie Italiane.
 One of their specialties is a potato, pesto, and rosemary pie that is famous in Rome as the ultimate comfort food served by nearly every Italian grandma. Other noteworthy menu items are the Prosciutto Cotto with mozzarella and baked ham; Salsiccia & Friarielle with sausage, sautéed broccoli, mozzarella, and hot pepper; and Patate & Guanciale with baked potatoes, guanciale, and rosemary. The classic Marinara features tomato sauce, garlic, and origan; and the spicier Arrabiata outdoes itself with tomato sauce, mozzarella, basil, and hot pepper. 
The unusual crust is crisp on the outside (almost like a cracker) and chewy on the inside. Furthermore, the square shape is easy to eat standing up and does an excellent job of supporting some unique toppings, including pumpkin, fig, anchovy, eggplant, mushroom, speck, truffle, and butternut squash. 
Slices are on the small side as far as New York pizza goes, and most people will need two squares in order to feel fully satisfied. Missed dinner? PQR is open until 10 p.m. Additionally, the backroom seating is ideal for a family or large group. 
Owner Iezzi claims that PQR's dough is "more digestible" than typical pizza doughs due to the 96-hour fermentation process. This reviewer was most struck by the summery combination of roasted vegetables, creamy cheese, and bursting cherry tomatoes, which were reminiscent of a slice enjoyed near the Vatican. 
For more information, visit https://pqr-nyc.com or call 646. 449.0889.