NutriDrips: IV Supplement Therapies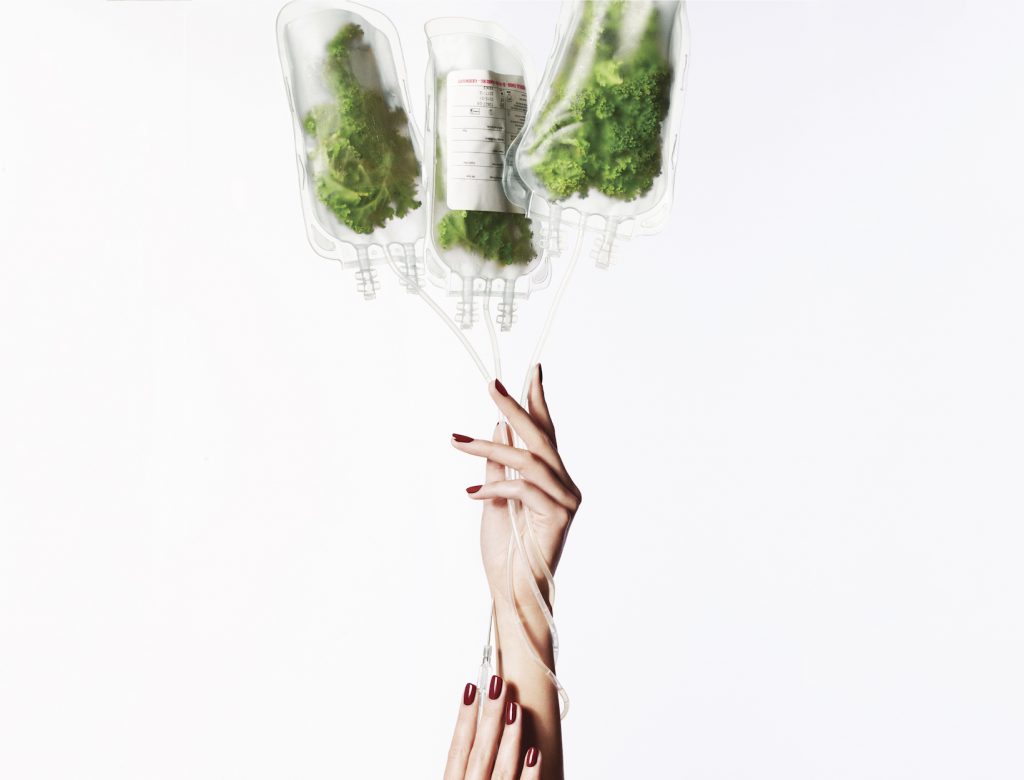 By Taylor Smith 
Intravenous (IV) nutrient infusions have long been available at hospitals and holistic wellness centers as a means of replenishing the body's essential vitamins, minerals, amino acids, and electrolytes. Now, IV therapy is being used as a general wellness therapy in urban centers around the country, including New York City's own NutriDrip (www.nutridrip.com). With locations in the East Village, Flatiron District, and Midtown East, NutriDrip's DripLounges provide visitors with a liquid boost that can help to restore physical well-being and boost brain function. 
At the DripLounges, IV therapy is administered by a team of medical professionals. NutriDrip has 14 different IV vitamin solutions to choose from, including Energy Support, Combat Sickness, Control Your Anxiety Levels, Brain Power, Athletic Recovery & Performance, Anti-Aging at a Cellular Level, and more. Users can also create their own personalized IV therapy cocktail, suited exactly to their personal needs. 
Dr. Maurice Beer is NutriDrip's medical director and co-founder. He is a board-certified internist specializing in general internal medicine, preventative health care, and functional medicine. He is also board certified in holistic medicine and is on staff at Mount Sinai Medical Center and Lenox Hill Hospital. 
So, how exactly does it work? At the beginning of the session, a patient will enter one of NutriDrip's spa-like lounges and sit in a comfortable chair. A member of the medical team will help you to select which vitamin solution is right for you and discuss the various benefits. The RN infusion specialist will then administer the fluid directly into a vein on your arm until the IV bag has been depleted. 
One of the perks of receiving vitamins intravenously is rapid absorption of a large dose of vitamins without upsetting the stomach. Be sure to mention to the RN what exactly you are looking for. NutriDrip services can be used as a form of supplemental therapy for a host of medical conditions, such as Lyme disease, migraines, Parkinson's disease, chronic fatigue, autoimmune conditions, depression, infections, and fibromyalgia. 
A single session generally lasts between 30 and 60 minutes. 
Before you make an appointment for any IV therapy service, it is recommended that you consult your general physician to discuss any potential side effects, particularly allergies. While IVs have low side effects, there is the potential for an allergic reaction or clot at the site of the injection. 
A singular NutriDrip session starts at $99. To book online, visit www.nutridrip.com.