Q&A with Amy Ziebarth, Head of School at Far Brook School

Describe Far Brook School's location and campus.
Nestled comfortably on nine wooded acres in Short Hills, red clapboard buildings house light-filled classrooms that open directly to the outdoors. By design, students experience the natural world in all seasons and weather. The campus lifts our spirits and inspires us even on a rainy or snowy day. The hall, gym, playing fields, playgrounds, sandbox, and courtyards provide community spaces. Our new Music and Arts Building and Kronthal Science and Environmental Center feature a greenhouse, the Fisher Woodshop, and customized learning spaces that open to the Schoolyard Wetlands Habitat.
What are the bedrocks of a Far Brook School education?
The 10-year journey from nursery through eighth grade is intentionally designed to empower children to be critical thinkers, problem-solvers, analytical readers, and writers with a global perspective. Our students are honored for their ideas and creativity, and given the support and freedom to take risks.  In math, science, art, and woodshop, students are makers, inventors, and builders, embracing process. The progressive curriculum is interdisciplinary and infused with arts and music to encourage depth of study, understanding, and interactive classroom discussions. Every student participates in sports, drama, music, singing, and community service, experiences which help them become compassionate leaders and ethical citizens. It is our hope that we have created an inspired and unhurried atmosphere where children can grow and learn.
Describe the ages and recent accomplishments of your student body.
Our richly diverse student body of 230 children range from 3 and 15 years of age. The small, N-8 environment offers an extended childhood, where older students are given leadership opportunities and the gift of high expectations. They are role models for younger children. All students participate in community service. Over 60 percent of our students are eligible for the Johns Hopkins Center for Talented Youth program each year. Our graduates are well-prepared for rigorous high school settings; poised, comfortable working in collaborative environments, engaging in conversation with their peers, sharing their ideas and perspectives, and advocating for their positions. Approximately 75 percent attend independent day schools, while 25 percent choose their local public high school or boarding school.
What are some of your school's longstanding traditions?
Important traditions are milestones that provide our students a sense of place and security. Each day in morning meeting, singing together feeds our souls and builds our community. We listen, become aware of our surroundings, and share experiences. During our Thanksgiving processional, a joyful celebration of the harvest in which all students sing great choral works, we collect food for those in need. In our unique graduation tradition, each student speaks about their time at Far Brook, then performs in a Shakespeare play, their gift back to the School community.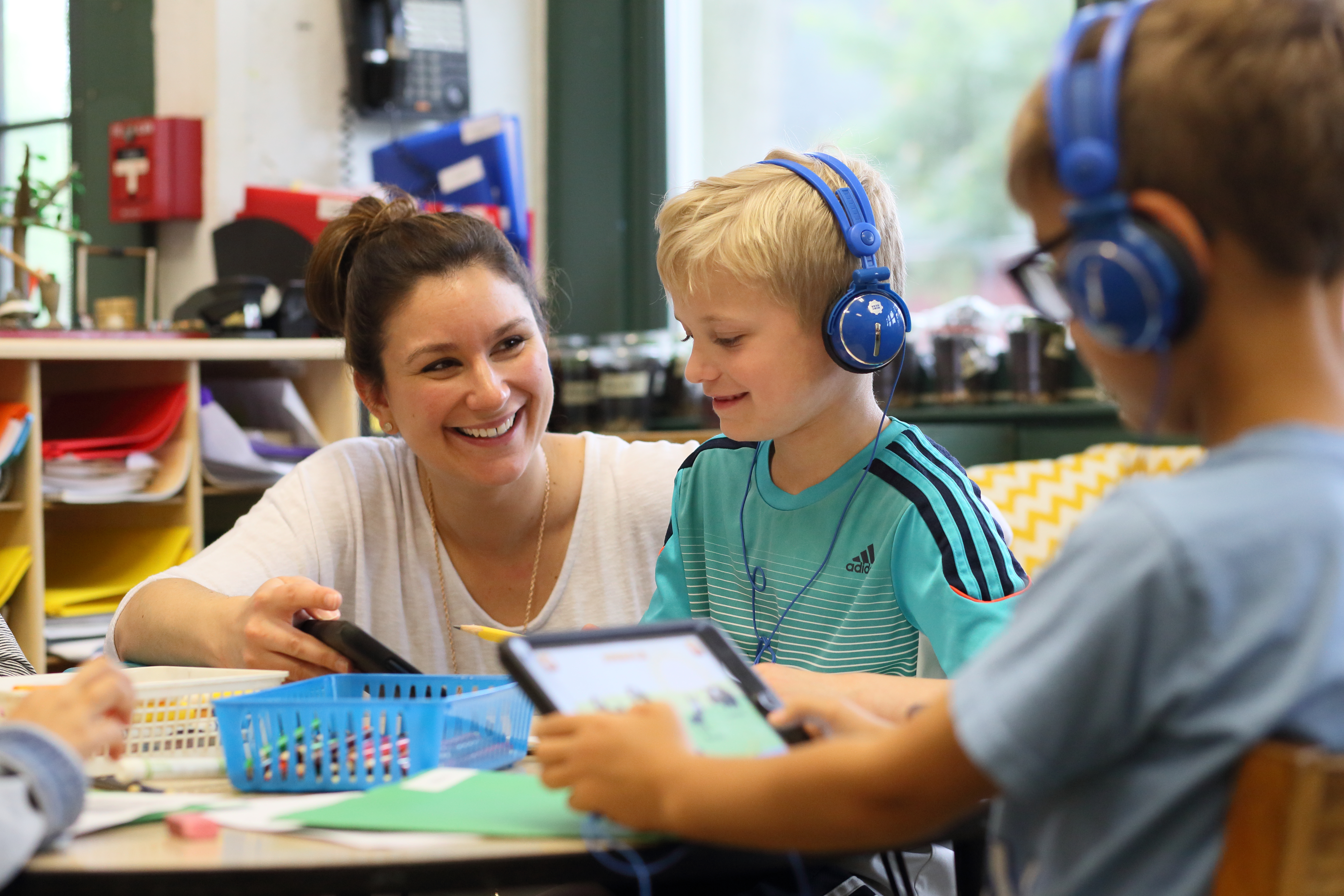 How is technology used to enhance student learning?
Each experience with technology should expand our students' view of and ability to interact with the world. A variety of tools provide faculty and students the freedom to explore and take risks. We show children the powerful possibilities of technology, emphasizing the ability to create, express themselves, and effect positive change.  While learning about water conservation, our second graders communicated with a school in Palestine through Level Up Village, embracing a more global perspective on how saving water impacts people around the world. Problem-based learning is enhanced in our flipped classrooms, where students learn through teacher-created online videos at home, then use their new knowledge in class to work on group projects and real-life issues.
How are the arts essential to a Far Brook School education?
The concept of "learning through the arts" is based on deepening the learning experience for children and increasing the flexibility and creativity of the brain. Integrating arts into daily curriculum allows children to convey what they may not yet be able to express verbally and teaches that there is more than one solution to a problem. Through the arts, children learn cultural diversity and heritage, to make qualitative judgments, to work independently as well as in a group, to notice and appreciate subtleties, to be flexible, and to celebrate the many ways the world around them is experienced and interpreted. We believe that education deeply felt and experienced is lasting and enjoyable.
What are Far Brook's plans for the future?
Our new state-of-the-art science and arts buildings have enabled us to expand creative and investigative learning. To prepare students for more global futures and careers that have yet to be invented, we continue our focus on nurturing children's natural curiosity and providing them with a foundation of critical thinking and problem-solving skills and inspiring questioning through our expanding STEAM programs.
This fall, we host our second Widening the Lens conference, expanding conversations on diversity and equity within New Jersey independent schools to generate actionable ideas to make our schools and communities more inclusive spaces.