Slamwich Scratch Kitchen: Locally Sourced, Crafted with Passion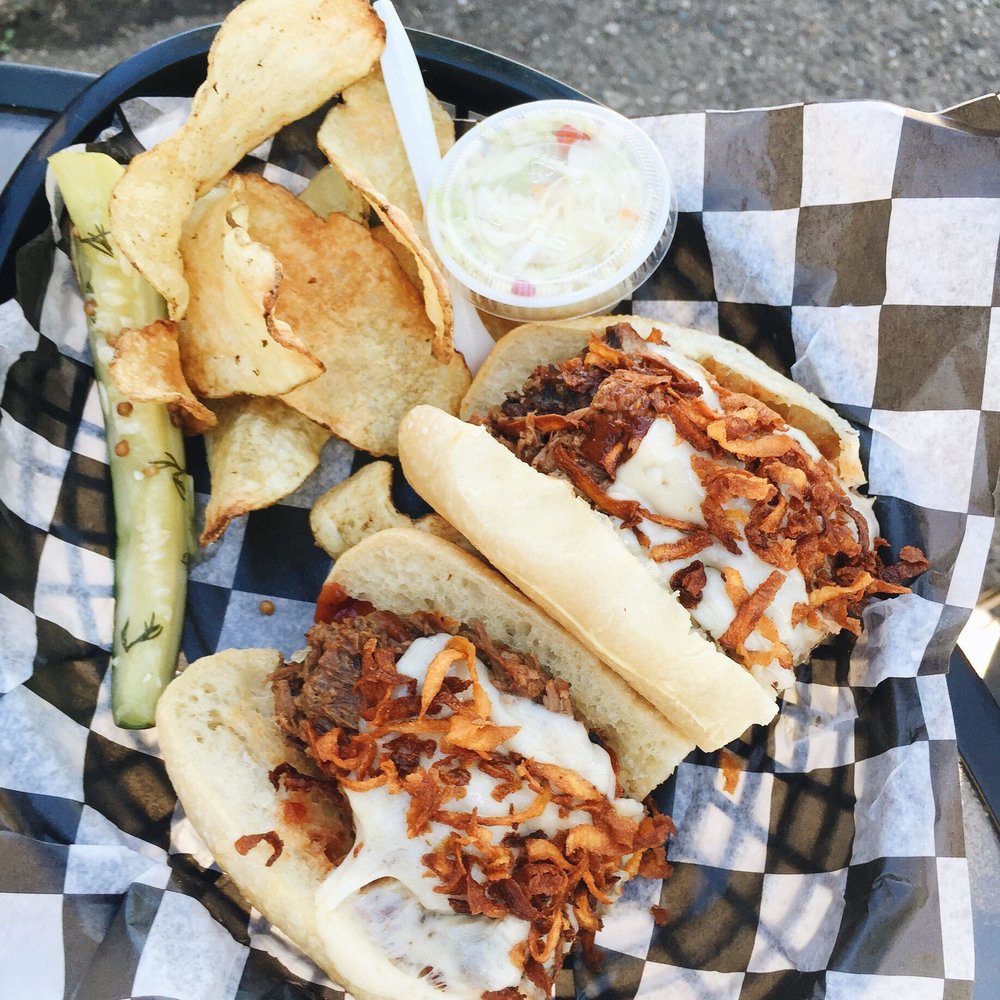 By Taylor Smith 
Slamwich Scratch Kitchen at 143 Main Street in Madison, N.J., was founded by Sam Freund and George Braun IV with the intent of perfecting the American craft of a handmade sandwich. Armed with the passion and understanding of what a delicatessen should be, the two founders pride themselves on making everything from scratch, including the cured pastrami, house bread, pickles, and condiments. The sandwiches are elevated enough, in terms of quality and taste profile, that Slamwich is actually a fantastic spot for a night out. 
The Signature Slammys are served on your choice of a sea salt round roll, everything round roll, sea salt long roll, white bread, or bed of lettuce. The BLT is fashioned with crispy pork belly topped with tomato chutney, arugula, and smoked mayo. In terms of craveability, the Wang Chung Tonight is Korean BBQ topped with house-made kimchi and scallion aioli. Admittedly, two of the house favorites are the Classic Cheese Steak  — with fried onions, roasted peppers, mushrooms and provolone — and the Dirty Jerz Duck, a duck confit sloppy joe topped with a house pickle, red onion jam, slaw, and onion rings. Vegetarians need not fear — the delicious Flower Power sandwich features cauliflower fritter with garlic buffalo sauce and a broccoli bleu cheese slaw. 
Slamwich sides go above and beyond. Selections include homemade potato chips, roasted seasonal vegetables, Asian chicken salad, potato salad, kimchi, house pickles, and French fries. 
Be sure to check their website at http://www.slamwichscratchkitchen.com for the weekly Slamwich dinner specials. Recent Tuesday dinner offerings featured ribs, collard greens, beans, scallion cornbread, and a pickle. Other weeknights included fried chicken, mac and cheese, and meatloaf. A typical Friday dinner is fried fish, French fries, pickled vegetables, and tartar sauce. 
Slamwich is open Tuesday-Friday from 10:30 a.m. to 8 p.m. and Saturday-Sunday from 8 a.m. to 4 p.m. The restaurant is closed on Mondays. For more information, call 973.520.8957.