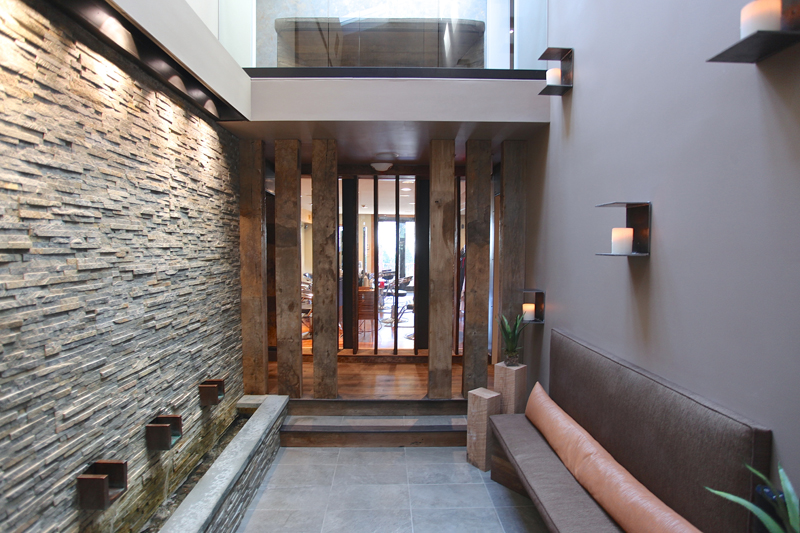 On The Side Spa, Photo by John Keon.
By Taylor Smith
The winter season brings heartwarming moments, like time with family and holiday traditions; however, it can also bring unneeded stress. This stress may come in the form of aches and pains, increased anxiety, depression, sleeplessness, and weight gain. To combat these common winter ailments, a little self-care is in order. Thankfully, our region offers a plethora of spa services, counseling professionals, and salons where you can melt the blues away.
On The Side Spa in Westfield (www.otsnj.com) offers a unique variety of body care treatments. For example, their On The Side Spa Signature Massage includes sweet orange blossom essential oils combined with a deep tissue massage, table stretching, aromatic hot towel wrap, reflexology, and scalp massage.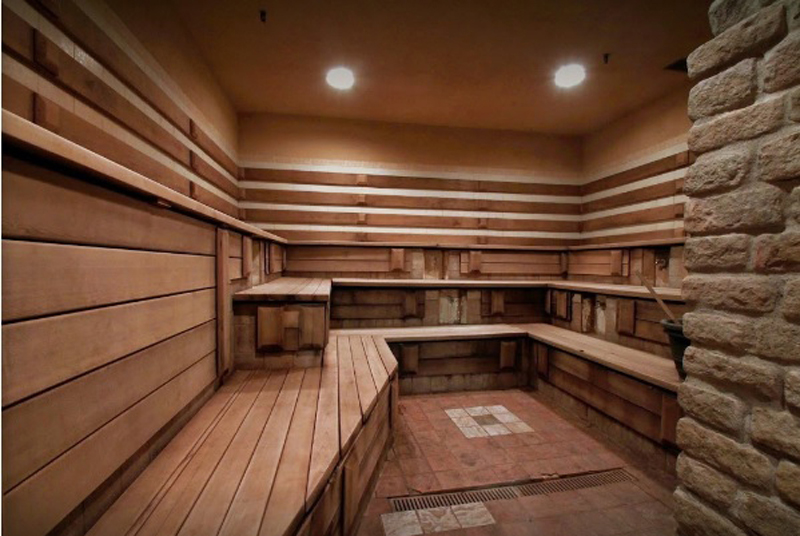 Amenities at BRC Day Spa in Fair Lawn.
Curious about Energy Work? On The Side Spa offers 60-minute Reiki, Shiatsu, and Craniosacral massage services. Guests remain fully dressed and are asked to wear comfortable clothing. For those not familiar, Reiki aims to restore the body to equilibrium through the transfer of energy. Shiatsu, on the other hand, is based on Chinese acupuncture and involves pressure, stretches and other massage techniques designed to restore the proper form of Qi, or life energy. Craniosacral massage uses gentle, rhythmic pulses around the spine, skull, and surrounding region to clear blockages. This form of treatment is especially beneficial for headache or migraine sufferers.
Ethos Spa Skin and Laser Center's Summit location (www.myethosspa.com) is ideal for a mid-winter beautifier. From body contouring and fat reduction to laser hair removal and facial injectable cosmetic procedures, the Ethos Spa team promises to help you look and feel beautiful. According to Ethos, "your aesthetic goals are our top priority and our specialists can customize treatments to help you achieve whatever your heart desires." Offering services throughout New Jersey, Ethos Spa can also be found in Englewood, Short Hills, Millburn, Morristown, and Westfield, along with Essex, Morris, and Union counties. Visit them for a free consultation.
Does your hair need freshening up? Depasquale at Powder Mill Plaza in Morris Plains (www.depasqualethespa.com) will give you the cut and color you crave. Their team of experts offers partial and full hair painting/Balayage, corrective color, eyebrow tint, full and partial highlight, glossing, and much more. Their spa services, such as exfoliation and body bronzing, will have you feeling sun-kissed and refreshed. While you're there, why not get fancy with your manicure? Regular manicures, gel color manicures, CURES anti-aging spa manicure, warm stone manicure, and nail art are just a few of the options.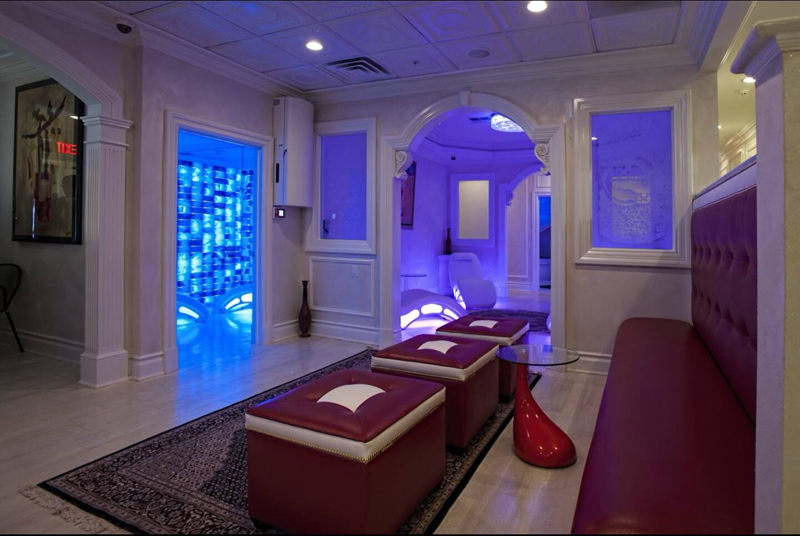 Photo courtesy of BRC Day Spa
Combat seasonal depression with 30, 45 or 60 minutes in one of the infrared saunas at BRC Day Spa in Fair Lawn (brc-spa.com). According to BRC, "Solocarbon Full Spectrum is an exclusive heating technology with proprietary blends of wavelengths that are fully customizable across the entire infrared spectrum to consistently deliver your desired health result. This unique technology provides near, mid, and far infrared at optimal wavelengths."
Further reinforce the immune system with 30 minutes in BRC's Himalayan Salt Room. Says BRC, "More commonly known as 'salt therapy,' halotherapy is a natural method based on microparticles of crystalline salt nebulized in the atmosphere, which with their anti-bacterial and anti-inflammatory action are able to reinforce the immune system and eliminate muscular tension and stress. Music, chromotherapy, and aromas complete the wellness offer to be found inside Salis."
Photo courtesy of Tranquility Day Spa
Refreshing body scrubs at Tranquility Day Spa & Gift Boutique (tranquilityday.net) in Bedminster Township use the finest natural ingredients that will "leave your entire body invigorated and glowing." The Salt & Herbal Body Scrub is a 45-minute deep cleansing herbal body treatment using select sea and mineral salts, with a blend of crushed herbs and essential oils for stress relief. A one-hour treatment includes a Salt & Herbal Hand and Foot Treatment as well.
The staff at Valley Integrative Pharmacy (www.valleypharmacyrx.com) at Somerset Hills Shopping Center in Bedminster Township have many recommendations when it comes to mood support, boosting immunity, and maintaining energy levels through the darkest days of winter. V.I.P. maintains their own line of premium supplements and protein powders. During a complimentary consultation, V.I.P. professional practitioners will work with patients to discuss their nutritional and supplemental needs. This information will then be used to create a patient profile, which is helpful for future reference.
Starr Therapy, Photo by Kyle Weller.
Starr Therapy (www.starrtherapy.com), in Hoboken and Englewood, provides treatment for anger management, depression, anxiety/phobias, family issues, trauma, grief, couples counseling, phase of life issues, and more.
Talia Filippelli is a therapist and owner of Starr Therapy. She is also a certified personal trainer and certified holistic health coach. On the subject of seasonal mood changes, Filippelli offers some great advice, saying that "the emotional experience of the holiday season can affect your mood and suppress your immune system." When asked how a person can combat depression-like symptoms associated with cold weather, increased darkness, and external stress factors, Filippelli suggests to her clients that they first approach the issue from a physical and nutritional angle. In other words, more physical movement, better sleep habits, and nutritional awareness. "Immediately I would tell my clients to cut out soda from their diet and to cut back on sugar and highly-processed foods." To improve sleep, Filippelli advocates "no screens 60 minutes prior to bedtime. Screens confuse daylight signals and sleep signals causing your body to behave like it would during waking hours."
Are you experiencing increased heart rate, muscle tension/soreness, and shortness of breath? These are just a few symptoms of heightened anxiety, which are especially common around holiday time as it relates to work-life-family balance. Filippelli approaches the problem of increased anxiety by "increasing protective factors and reducing risk factors." These risk factors may include negative self-talk or feelings of guilt and fear. Protective factors like deep breathing (specifically, belly breathing) will slow down the heart rate and calm a racing mind. "I recommend belly breathing first thing in the morning and late at night," said Filippelli. A second protective factor is establishing a daily practice of gratitude, naming at least one positive thing that's happened that day, no matter what. "I have clients who keep a wipe board in their kitchen and they write their daily note of gratitude up on the wipe board for the whole family to see." This can result in good feelings amongst family members and positive discussions at the dinner table.
For those who may be dealing with anger, resentment, or family grudges, Filippelli said that therapy can make the world of a difference. Her approach is two-fold: first, getting the client to understand the consequences of their anger and resentment; second, forgiveness as defined by a releasing of emotional anger in one's body and mind. "People may not realize the physical toll that harboring anger has on the body. In actuality, grudges harm the person harboring the anger — it doesn't punish the person we're angry at." Other impacts of built-up resentment on the body are increased blood pressure, stress hormones, and raised heart rate.
For those who are interested in working through any kind of emotional blockages, Talia Filippelli at Starr Therapy can be reached at 201. 218.7431.