5 Game Changing Health Trends in The Workplace

The scoop on standing desks, active sitting, and more.
By Sarah Emily Gilbert
Most of us following some version of this routine during the week:
Get out of bed

Commute to work

Work

Commute home

Couch time!
Of course, there's the occasional grocery stop, kids' soccer game, and gym date, but most of our daily activities involve sitting. Countless studies show the ill effects of prolonged sitting and their link to heart disease, diabetes, and premature death. With many of us working a 9-5 desk job, much of that sitting occurs at work. In fact, according to Psychology Today, the average person spends 90,000 hours at work. That's a whole lot of time to sit, but that time can also be used for good. Companies like Humanscale are changing the way we work by offering ergonomic products that encourage an active work environment.
Here, Chris Gibson, Humanscale's VP of Marketing and Product Management forecasts the top trends in an active workplace and his favorite Humanscale products that relate to them.
1.) Sit/Stand Height-Adjustable Workstations for wellness & comfort.
Humanscale Solutions: Float, QuickStand & QuickStand Lite
2.) Active Sitting for low intensity physical activity in the workplace.
Humanscale Solution: Ballo
3.) The Connected Office, offering seamlessly integrated, active workstations
Humanscale Solutions: OfficeIQ & M/Connect
4.) Automatically adjusting task seating: Freedom of Moment—perfectly adjusted chairs that work with the user's body not against it. Simple weight-sensitive recline and ultimate ease of use and performance.
Humanscale Solutions: Diffrient Smart, Diffrient Liberty, Diffrient World Task Chairs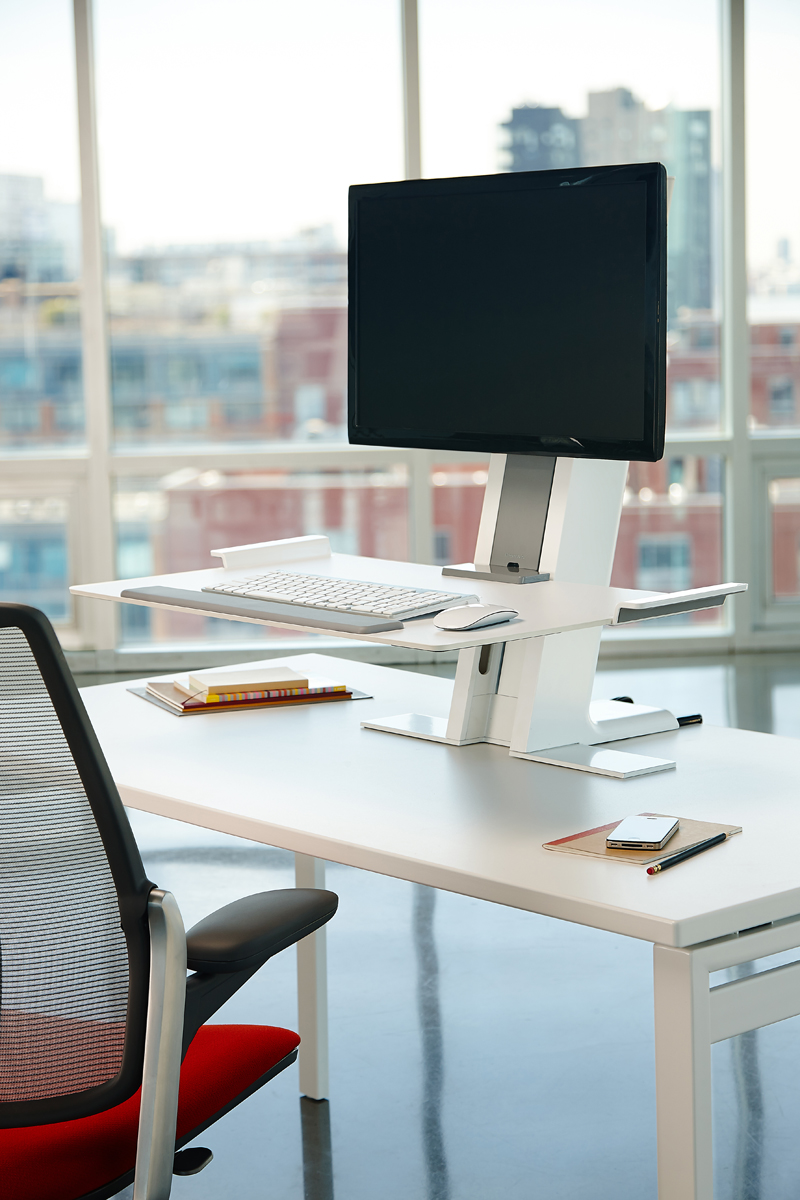 5.) Monitor Arms & Keyboard Systems: the core to a healthy workstation, these ergonomic tools allow people to sit and work in a healthy, neutral posture.
Humanscale Solutions: M2 & M8 Monitor Arms and the Humanscale Keyboard System