Black History Month Celebration at Philadelphia Art Museum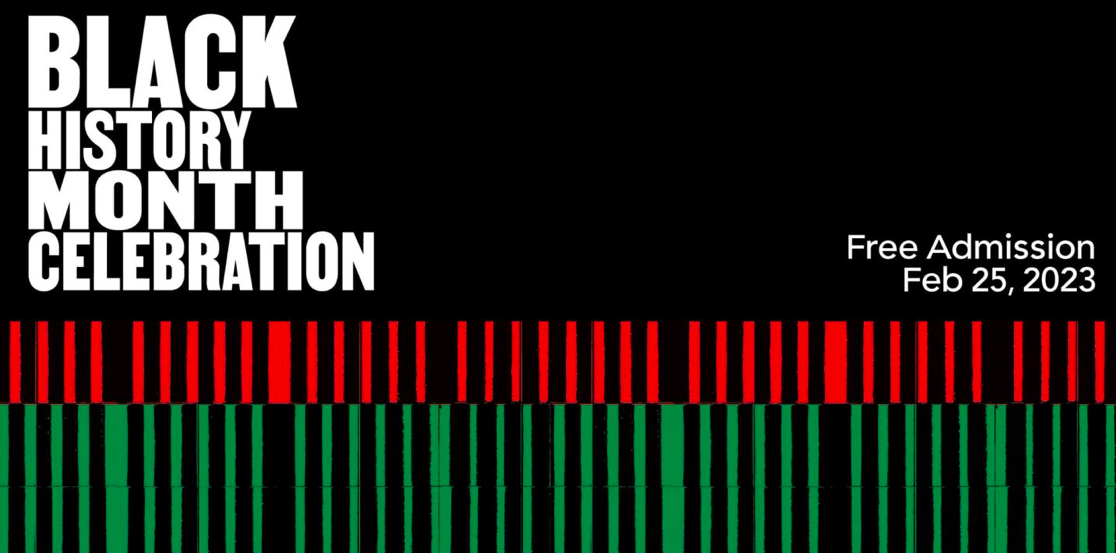 The Philadelphia Art Museum will be offering free admission on February 25 in honor of a month-long celebration of Black history, culture, and art. From 10 a.m. to 5 p.m., a series of programs and activities will be offered to engage visitors of all ages in the work of Black artists and revolutionary thinkers.
Performance
10:30 to 11:15 a.m.
Main Building
Storyteller Thembi Palmer engages young audiences with stories of Black artists through an interactive performance.
Tribute Program
12 to 1 p.m.
Great Stair Hall, Second Floor
Main Building
Hear from community leaders, elected officials, and museum leadership about the museum's new goals for community engagement. Learn about the work of partner organizations, including Black Clergy of Philadelphia and Vicinity, Enon Tabernacle Baptist Church, Father's Day Rally Committee, NAACP Philadelphia Branch, National Coalition of 100 Black Women Philadelphia Chapter, Philadelphia Sunday Sun, Temple University, and Urban League Philadelphia. Finally, enjoy a performance by the Enon Tabernacle Baptist Church Choir.
Art Kids Studio
Drop in and make art as a family. Artists of all ages are welcome. Inspired by Black artist Aaron Douglas, experiment with techniques to create a work of art showing subjects in action.
Art Kids Tour
Activity-based gallery tours highlight movement and the art of Black modernist painter Aaron Douglas.
Tour
The Museum's Architecture: Past, Present & Future
Explore the museum's iconic, century-old building, including the contributions of Julian Abele, a prominent Black architect. Discover the recent transformation and look ahead to the future.
Tour
Highlights of the Museum
Perfect for the first-time visitor, this tour provides an overview of some of the museum's most renowned treasures, highlighting works by Black artists.
Tour
Early American Art
Discover how Philadelphia became the young nation's cultural capital and learn how Black, Indigenous, and Latin American artists contributed to the development of American art.
Self-Guided Tour
Works by Black Artists
Available beginning on February 16, download the Smartify app to learn about works by Black artists currently on view in the museum's galleries. Includes an introduction by Alphonso Atkins, the museum's Miller Worley Deputy Director for Diversity, Equity, Inclusion, and Access.
Philadelphia Museum of Art is located at 2600 Benjamin Franklin Parkway in Philadelphia. For more information, visit philamuseum.org or call 215.763.8100.