Bobcat Alley: Protecting New Jersey's Last Remaining Wild Cats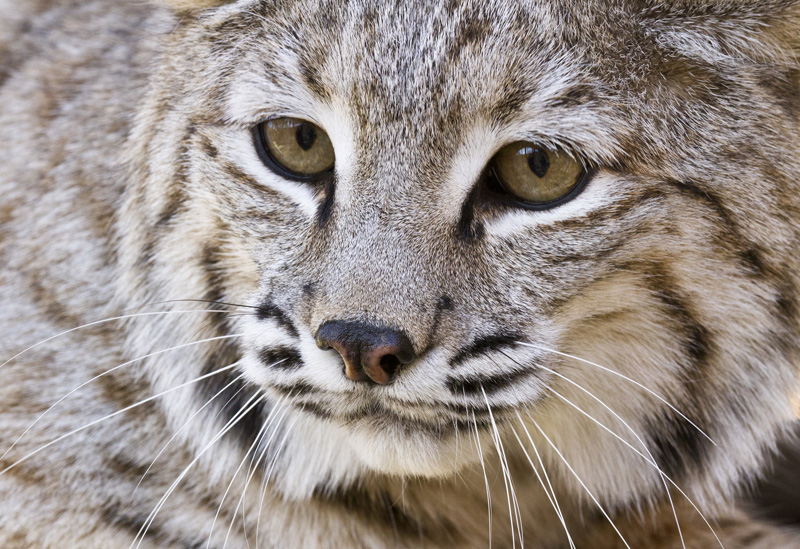 Photo Credit © Kent Mason
By Taylor Smith
Established just last year, Bobcat Alley in northwest New Jersey is seeking to provide a stable home for the state's last remaining wild cats. Once nearly extinct in the state, they are still endangered due to fragmentation and habitat loss. Today, the majority of New Jersey's bobcat population relies on habitats in Warren and Sussex counties.
Thanks to the efforts of The Nature Conservancy of New Jersey and their partners, the endangered bobcat will be able to roam, when complete, a 32,000 acre functional corridor ideally situated between two mountain ranges – the Eastern flank of the Appalachian Mountains and the New Jersey Highlands. One-third of the total acreage is protected from development and The Nature Conservancy's long-range goal is to see an additional one-third of the land mass be protected; this would bring the total protected acreage to 20,000.
Heavily trafficked roadways in Northern New Jersey can see over 10,000 vehicles a day. These major thoroughfares act as barriers to the bobcat population, reducing their ability to breed, hunt game, and maintain the health of the species. Ideally, Bobcat Alley will be a place where wildcats can hunt, raise young, and interact without the threat of being hit by a car.
Eric Olsen, Director of Land Programs at The Nature Conservancy of New Jersey, emphasizes the importance of protecting these wild cats. "The Nature Conservancy is a scientifically driven organization and that's how we determine where we focus our resources – does it scientifically make sense?"
Olsen and the rest of the Land Conservation Team saw an opportunity to work with organizations like the Ridge Valley Conservancy and local landowners to create a corridor where bobcats could establish natural territorial boundaries without the risk of being forced to cross multi-lane roads and highways (a huge risk for New Jersey's wildlife, in general).
Bobcats are very territorial and somewhat solitary creatures. They hunt rabbits, insects, birds, and other small rodents. In terms of environment, they are highly adaptable, but thrive in heavily wooded areas where they will mark their territories using claw marks, feces, and urine.
The animals who reside in Bobcat Alley are monitored by the state's Endangered Non-Game Species Program. This team of state-employed biologists uses various methods to track the movement, health, and birth rate of the bobcats including a dog named Bear who is an expert at sniffing out scat.
Visitors can access Bobcat Alley as hikers at Blair Creek Preserve in Stillwater Township or Johnsonburg Swamp Preserve in Frelinghuysen Township. The scenic areas are species-rich, so there is a good chance that visitors will catch glimpses of various forms of wildlife in addition to bobcats.
Olsen states, "Bobcats are truly a symbol of wildness. There aren't many creatures in New Jersey that give you that sense. We have an incredible opportunity to make a lasting difference for these animals right here and right now."
Concerned citizens and local landowners are encouraged to contact The Nature Conservancy of New Jersey to learn how they can get involved. Monetary donations can be made online at https://support.nature.org. This tax-deductible gift will help The Nature Conservancy to preserve critical land before it is developed and ensure that these beautiful felines that call New Jersey home may thrive and grow in numbers. 100% of donations goes towards protecting bobcat habitat in New Jersey.
While there is a solid base of protected lands already in Northwestern New Jersey, the Nature Conservancy is interested in working with New Jersey landowners to protect and preserve additional land within this territory. Landowners should contact the Nature Conservancy directly to learn how they, too, can enable bobcats to not only survive, but thrive within the state.