Profiles in Healthcare: Summit Medical Group

Jeffrey Le Benger, MD, FACS
Chairman and CEO, Summit Medical Group
Tell us about the history of Summit Medical Group:
After serving in World War I, group founders William H. Lawrence, MD, and Maynard G. Bensley, MD, returned home to the United States to practice medicine during an era of significant technological and medical advances. It was against this backdrop that Lawrence and Bensley founded the Diagnostic Group of Summit in October 1929.
Decades later, the original vision for Summit Medical Group (SMG) has remained the foundation of its success. Within the last 15 years, SMG has made a dramatic transition from a small medical practice to a comprehensive, integrated delivery system with over 70 medical services and specialties, 70 locations, more than 700 highly-qualified providers, and 850K unique patients during 2015-2016.
Founded in 1929, SMG is today among the largest independent physician-owned multispecialty medical practices in the nation.
Where are you located?
SMG maintains a 42-acre flagship healthcare campus in Berkeley Heights, with more than 70 additional practice locations throughout Central and Northern New Jersey. We serve patients in every direction—to the south in Hillsborough Township and west to Somerville, to the north in Riverdale and east to Teaneck. Our four state-of-the-art care hubs are located in Berkeley Heights (flagship campus) and Florham Park, both offering outpatient surgery; and in Livingston and Westfield.
Located near The New York Jets' training center, Summit Medical Group's newest addition is on The Green at Florham Park. This 130,000-square-foot medical facility at 150 Park Avenue was designed with the future of health care in mind.
What is your medical practice's relationship to the Summit community?
Our founders created Summit Medical Group with a deep sense of caring for the health of their community and we continue to be rooted in that principle today. SMG maintains a practice location on Maple Street in Summit, and many of our providers, employees, and their families live in Summit, where they attend local schools and patronize local businesses.
What are your fields of specialization?
I am an ENT physician, board certified in otolaryngology, head and neck surgery, and facial plastic and reconstructive surgery. I also practice in cancer services and surgical oncology, and participate in medical research. I earned my medical degree from New York Medical College and completed two residencies at Mount Sinai Medical Center in facial plastic and reconstructive surgery, and in otolaryngology, head and neck surgery, respectively. I achieved Fellowship status with the American College of Surgeons, American Rhinologic Society and American Society of Head and Neck Surgery.
Describe Summit Medical Group's partnership with MD Anderson Cancer Center.
MD Anderson first brought its top-ranked cancer care to New Jersey in partnership with Cooper University Health Care in Camden, New Jersey, in October 2013. The extension of the MD Anderson and Cooper partnership to Summit Medical Group now provides access to top-quality cancer care to Northern New Jersey residents. Summit Medical Group and MD Anderson Cancer Center have joined together to bring innovative, world-class cancer services to patients in Northern New Jersey and the tri-state area. This collaboration is the first of its kind between MD Anderson, one of the world's cancer care leaders, and a multispecialty physician group. The cancer services that we will provide in the new facility, which include surgical oncology, medical oncology, infusion therapy, diagnostic imaging and access to MD Anderson research and clinical trials, are already in place at SMG's flagship campus at One Diamond Hill Road in Berkeley Heights. Our radiation oncology services will be in place in mid-2017 at the Berkeley Heights campus.
Slated to open in early 2018, our Summit Medical Group MD Anderson Cancer Center in Florham Park will offer leading oncology services that cover all aspects of care from routine screenings, diagnostics, treatment and surgery to survivorship.
In what ways does Summit Medical Group offer personal care?
We take care of the whole patient. Our comprehensive, coordinated patient-centric approach to care ensures that our patients get the right care, at the right time. Our electronic health record (EHR) allows our providers to coordinate seamless care. SMG's patient EHR features e-prescribing, prescription downloads, access to imaging results, laboratory and other diagnostic reporting, and local hospital records. Our patient portal allows patients to communicate with us easily, securely and at their convenience, 24 hours a day, seven days a week and offers many convenient features to help our patients manage their health more easily.
SMG's multidisciplinary model of care has simultaneously improved care for individuals, lowered costs of care, and improved care quality.
How can patients contact you?
Our main phone number is 908.273.4300.
To call one of our Urgent Care Centers which provide fast, reliable, comprehensive care—with no appointment necessary:
Berkeley Heights: 908.277.8880; Florham Park: 973.404.9780
Livingston: 973.436.1500; Westfield: 908.389.6400
For more information about Summit Medical Group, visit summitmedicalgroup.com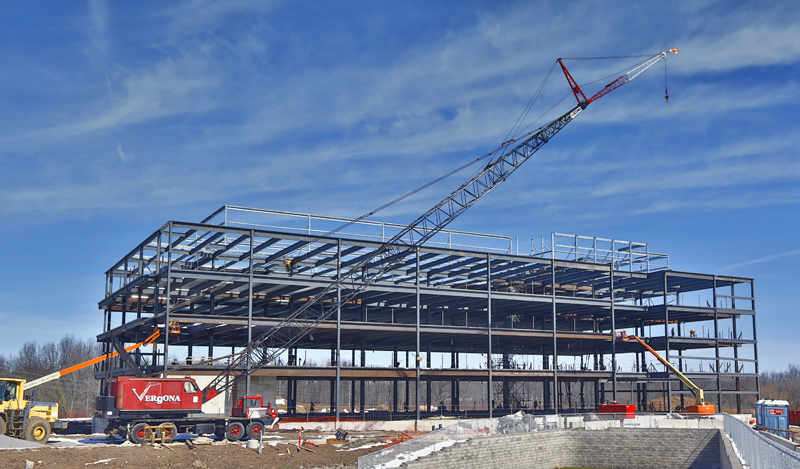 Current Summit Medical Group facility at 140 Park Avenue