Trenton Eat Local Club Picks Best Restaurant of 2022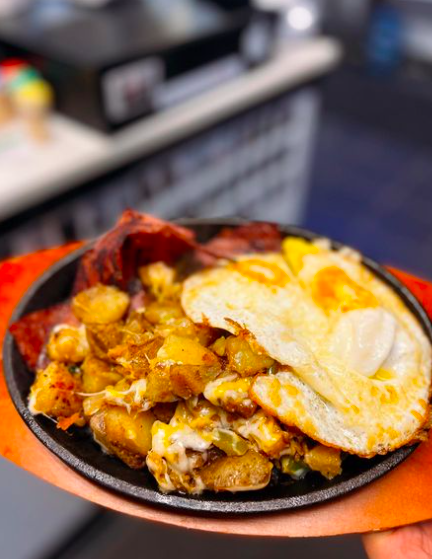 Skil-Lit Cafe, located at 113 South Warren Street in Trenton, has been voted the best restaurant of 2022 by the Trenton Eat Local Club. Praised for its high-energy atmosphere, friendly staff, and delicious brunch and lunch menu, Skil-Lit Cafe is a new community favorite. To view the complete menu, visit https://skillitcafe.com.
According to their website, Skil-Lit Cafe is a full-service cafe specializing in creative and modern breakfast and brunch dishes with passed down generational family recipes. Dishes are served on a hot skillet, assuring customers that every meal is hot, fresh, and ready to enjoy. Skil-Lit can accommodate walk-in parties of up to four. Reservations are required for parties larger than four and private event booking is required for parties of 10 or more. For bookings, call 609.396.7775.
The Trenton Eat Local Club meets regularly throughout the year to "support Trenton restaurants, one plate at a time." Follow the group on Facebook at https://www.facebook.com/groups/50736285826 for the latest meet-up details.